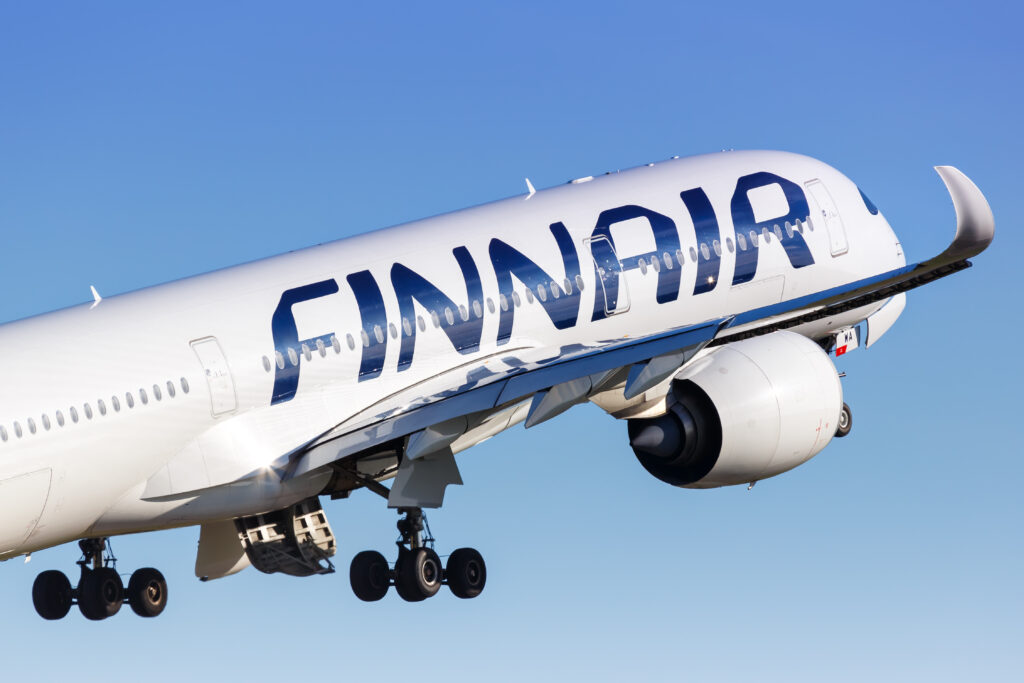 Tampere is easy to reach! The nearest airport is Tampere-Pirkkala, which is about 17 kilometers from Tampere city center, or 20 minutes by car. You can take a taxi straight to your hotel, or choose a bus connection to city center. Another alternative is to fly to Helsinki-Vantaa airport, and take a train or bus connection from there. The train connection is about 1.5 hours, while the bus takes about 2 hours.
Fly to Helsinki
Helsinki-Vantaa Airport is Finland's main international air travel hub; over 150 direct flights from all over the world land daily in Helsinki. The airport is served especially well from Asian and European cities.
Trains and buses between Helsinki Airport and Tampere run frequently. Helsinki Airport is only a two-hour drive away from Tampere, or 1.5 hour by train.
On weekdays, there are 1-2 train connections per hour (normally from 5 am to 11 pm) from Helsinki-Vantaa Airport to Tampere. On weekends, the morning connections start a bit later, at 6-7 am. The train station in Helsinki-Vantaa airport is located under the terminal. There are escalator and elevator connections from the departures and arrivals halls to the train station. The bus station is also easy to find and right outside the terminal.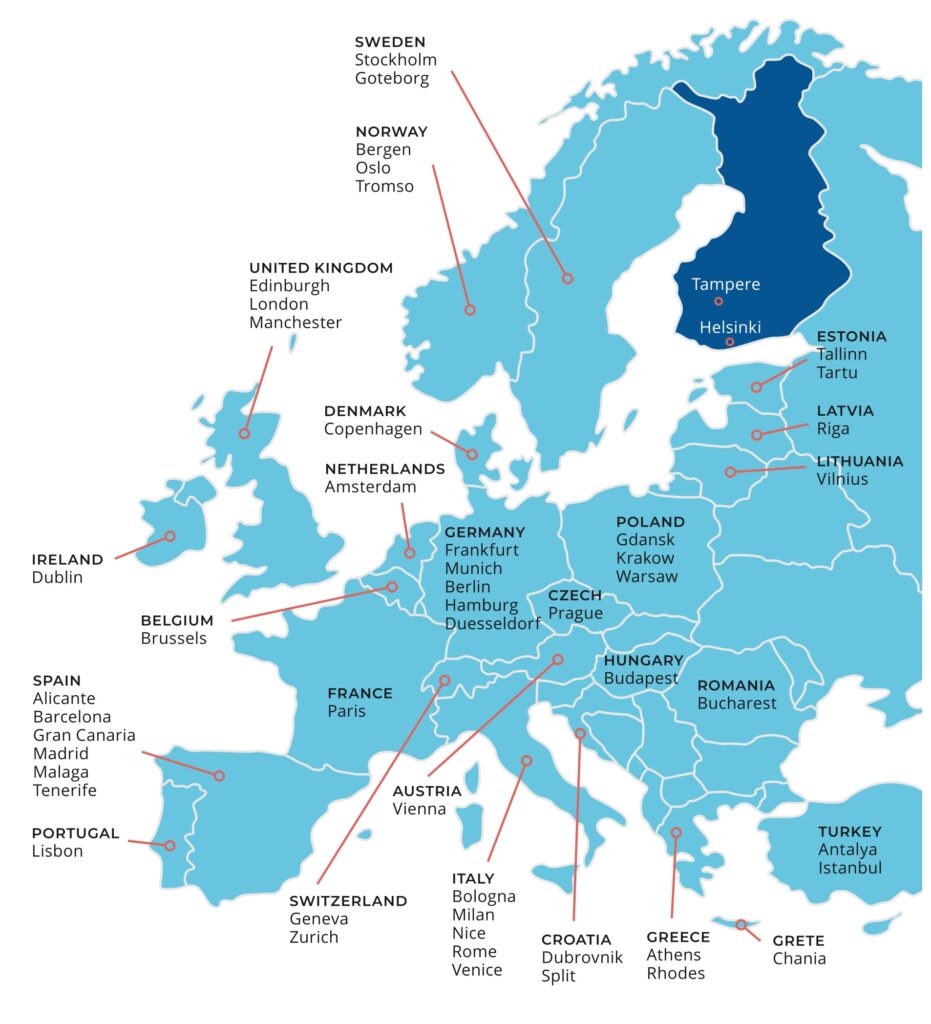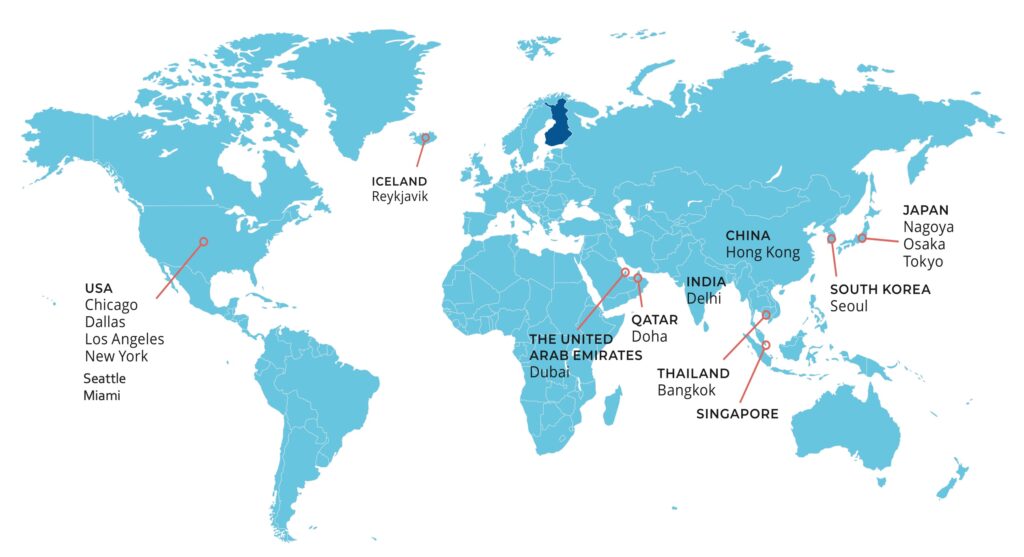 Fly to Tampere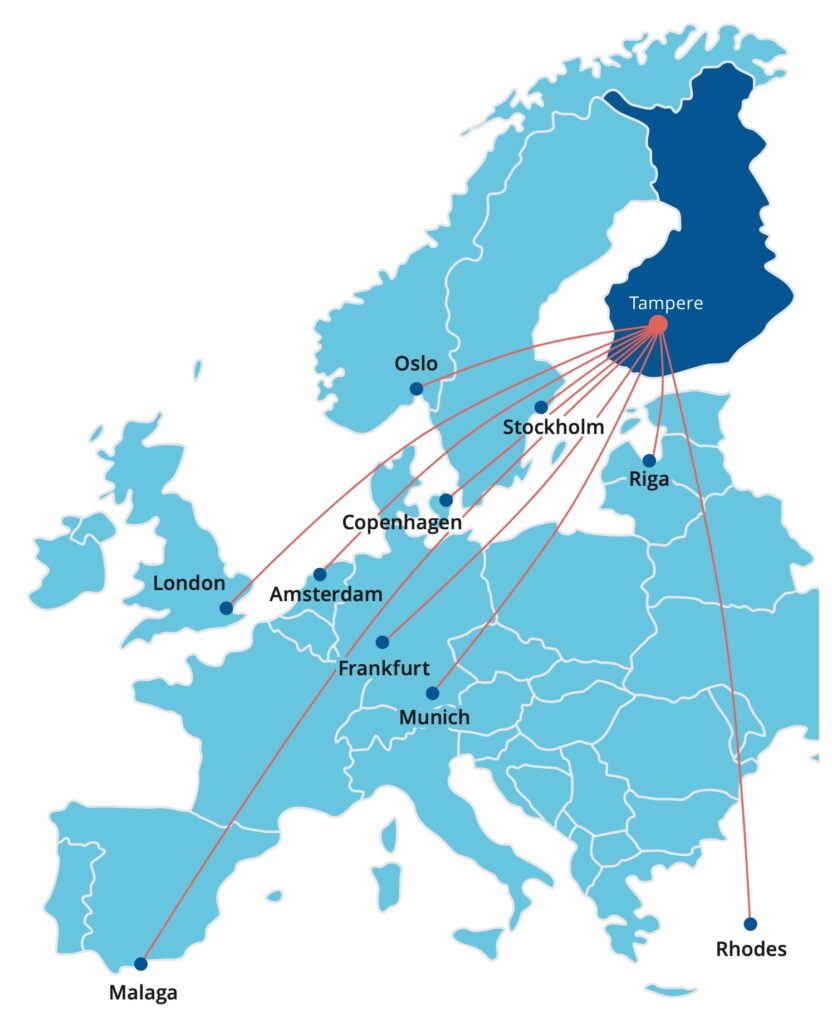 Tampere-Pirkkala Airport is located 16 kilometres / 20 minutes from Tampere city centre. The airport can be reached directly from Helsinki with Finnair, Stockholm, Sweden, with SAS and Riga and Latvia with airBaltic.
Tampere's bus connections are synchronized with the flight schedules. The journey from the train station to the airport takes about 30 minutes. Besides the bus connections, you can choose to ride a taxi or Uber from the airport to city center.
Finnish Public Transportation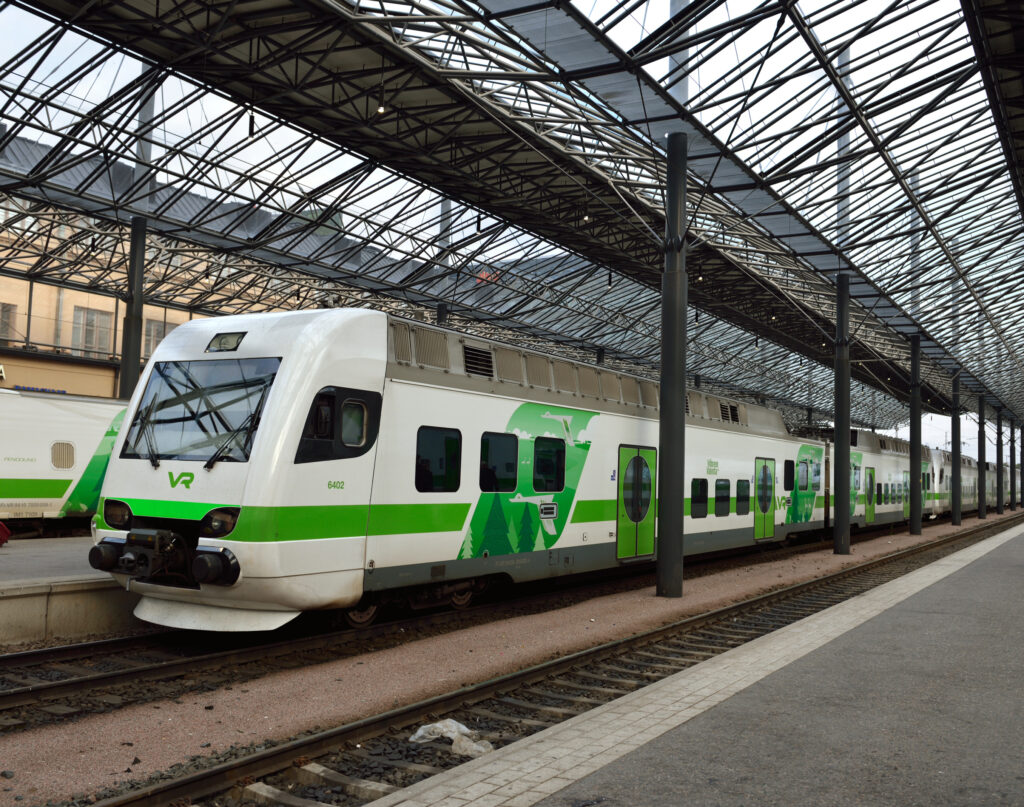 Getting from point A to B is extremely easy in Finland. Air, rail, road and water transport networks are comprehensive and reliable.
The intercity bus schedules will be updated and appear later for booking in the link below.
Transportation within the city of Tampere is also easy to use - there is an app called Nysse Mobiili with which you can pay the tickets and access the travel guide. There are two tram lines currently, the tram traffic started in year 2021. Besides the tram lines, there are many bus lines serving within Tampere area and also to nearby municipalities.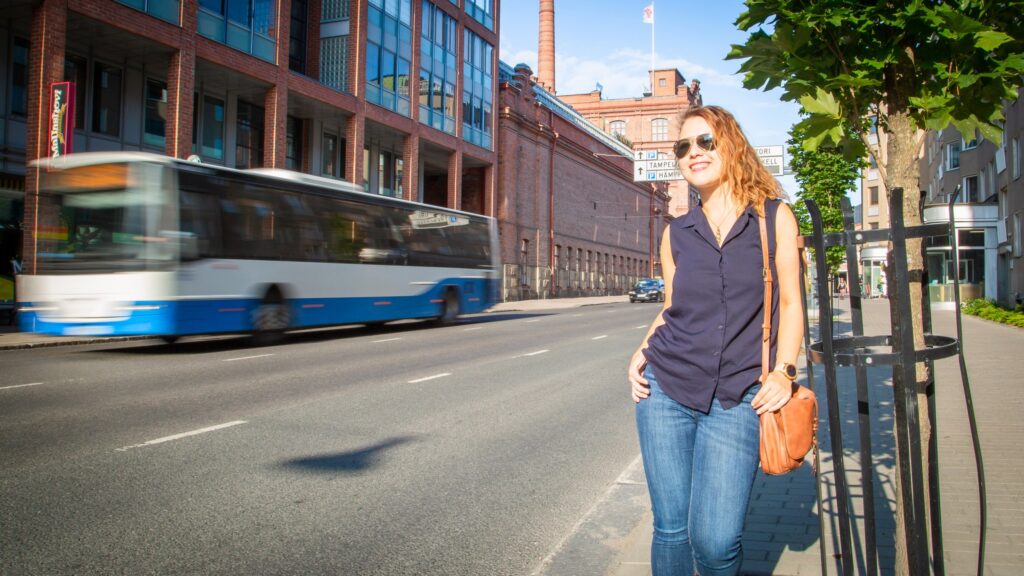 Travelling to Finland by land and sea
There are many boat connections between Helsinki and vities in Germany, Poland, Russia, Sweden, Latvia and Estonia. The easiest way to get to Finland without flying is by taking a train from central Europe to Stockholm via Copenhagen.