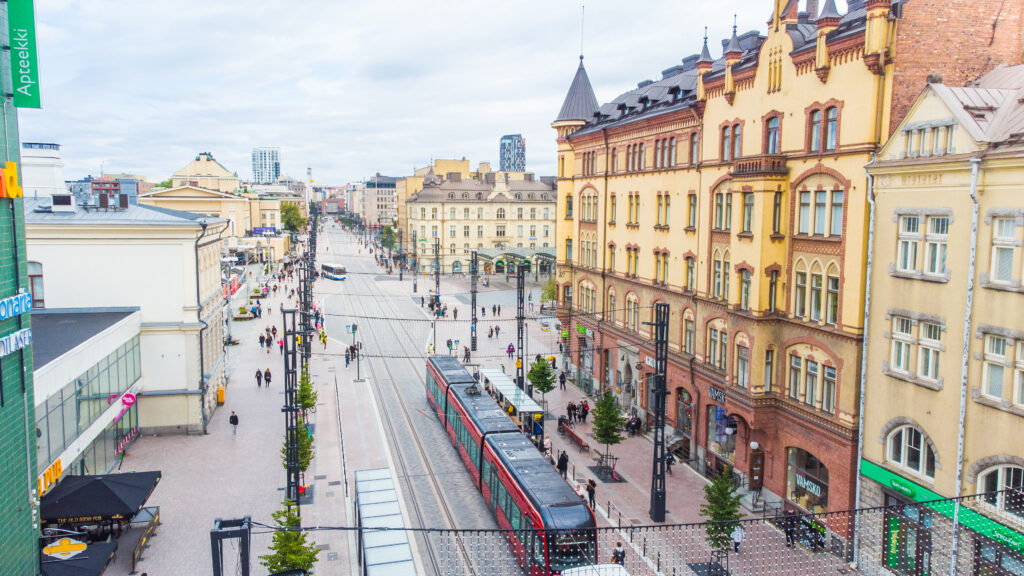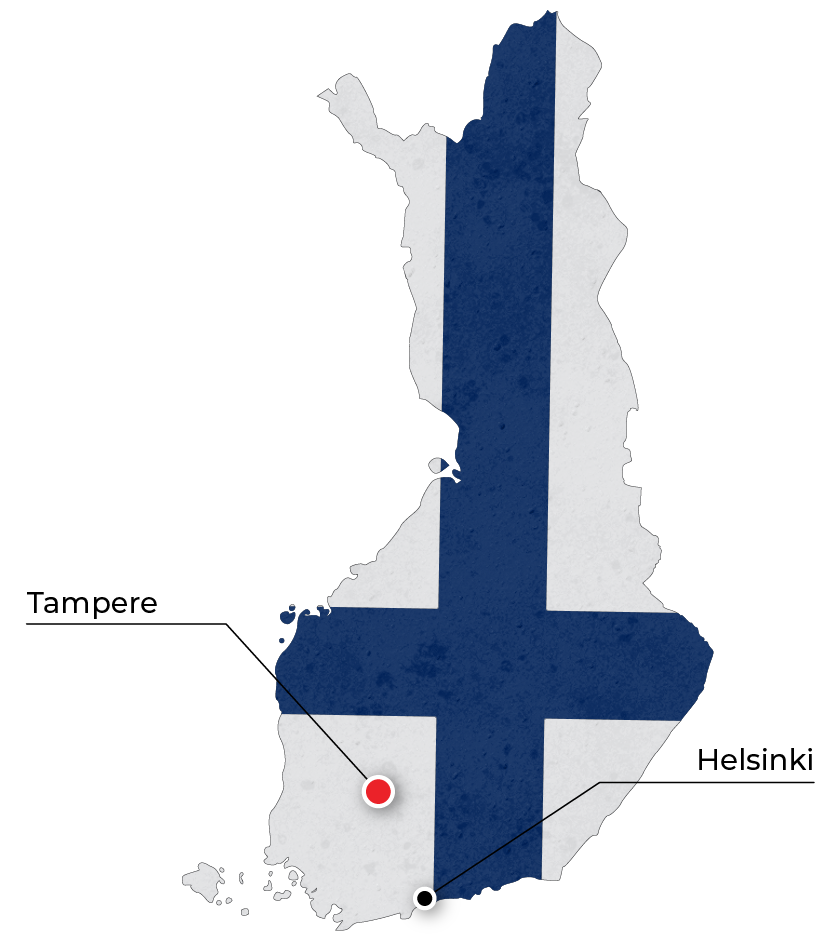 Tampere is a state of mind. It is something that resides within all of us and is deeply rooted in the ridges of the landscape. Here, by the banks of the Tammerkoski rapids, ideas have always been born. They have turned into lines of work – and even entire communities. Whenever a set of machines has fallen silent, new thoughts have soon filled that space. Rolls of cloth have changed into lines of code and unforgettable experiences.

A promise of things to come has been planted into the rough brick walls and the rows of windows rise ever higher. The city skyline may change, but you can always find that familiar feeling in Tampere.

This is home.

Visit Tampere - Read More here
Even though Finnish language has a reputation of being hard to understand to native English speakers, don't worry! Finns are considered to be among the top speakers of English as the second language in the world. About 70% of Finns speak English, many of them very fluently, and you can definitely get by just fine speaking English.
This is Finland
#1 World's Happiest Country (UN HAPPINESS REPORT)
#1 Most Stable Country (FUND FOR PEACE)
#1 in Europe Quality of Life (EUROSTAT)
#2 Place to Be a Mother (SAVE THE CHILDREN)
#2 Gender Equality (GLOBAL GENDER GAP REPORT)
#2 Least Corrupt Country (CORRUPTION PERCEPTIONS INDEX)
Tampere Facts
170 km (1.5 hours) North of Helsinki, direct flights from many cities in Europe (see how to get there)
Located between two lakes, Näsijärvi and Pyhäjärvi
Regional capital of Pirkanmaa, 3rd largest city in Finland (240 000 inhabitants)
80% of Finns live within 2 hours
In the Tampere Region, the duration of the year's shortest day is approx. 5 h 20 min (December 22nd) and the longest day of the year (June 21st) lasts for about 19 h 30 min
Every 5th person in Tampere is a student